College and Guidance Center
The College and Guidance Department provides a personalized, student-centered approach to inform and support Willow students and parents in using advanced programs such as Scoir. The Willow School's counselors help high school students to understand their unique strengths, connect their interests to careers and develop self-knowledge and personal motivation. The staff help students, starting as early as 8th grade, in planning their high school experience around their post-high school goals. Representatives from more than 100 colleges and universities around the country visit our campus each year.
Representatives from colleges around the country frequently visit the Willow campus to advise parents and students about academic life, student life, financial assistance, and their admissions process. Those scheduled visits and other important dates are found here.
The Willow School is a proud member of NACAC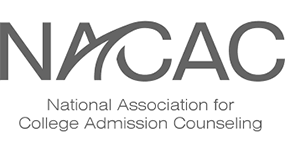 The Willow School is a proud member of SACAC